News & Updates
Brinkman Group and The Music Tree: The Music That Comes From the Trees
Jul
4
Childhood friends Aaron Ross and Levon Kendall formed their non-profit charitable organization, The Music Tree, to build an "inspirational organization working to foster musical and ecological growth in our communities." The roots of The Music Tree's vision run very deep in several ways with the Brinkman Group's tree planting legacy.
In 1970, Levon's uncle, Dirk Brinkman and friends began what grew into the largest tree-planting company in Canada, Brinkman & Associates Reforestation Ltd. which branched into other ecologically based businesses, creating the Brinkman Group. Levon's parents, Pauline and Simon Kendall, found each other hamming it up with young musicians and artists in an early Brinkman planting camp. Simon (an award-winning producer, instrumentalist and keyboardist once with Doug and the Slugs) used his earnings from tree-planting to map the early path to his successful musical career. Almost 30 years later, Aaron Ross and The Boom Booms found a simlar path with Brinkman & Associates Reforestation Ltd., where they would source their troupe, test their creations, began building their fan base and finance the origins of an exciting musical career.
While playing music in a Brinkman tree-planting camp in BC's interior in 2005, Aaron Ross and his childhood friend and bass player Geordy Hart met Erik Brinkman, son of Dirk, hamming it up around the camp fire. After the planting season ended Aaron and Geordy used their tree-planting money to fuel their travels to Cuba and Central America, which significantly informed their musical style, and inspired the idea of channeling music to help improve communities locally and internationally.
In 2007, brothers Erik and Baba Brinkman's newly-founded independent label, Lit Fuse Records, recorded Aaron's first album, Butterfly Man. Simon Kendall produced the sounds that were mixed and mastered during the Spring planting season. That summer, Aaron and Geordie joined Erik and Baba's third theatre tour at the Edinburgh Fringe Festival to sharpen their live performance chops touring Butterfly Man for their international musical debut.
The 2008 planting season brought guitarist, Tom Van Deursen (a cousin to Erik and Baba by marriage); percussionist, Theo Vincent; drummer, Richard Brinkman (another Brinkman cousin); and keyboardist and singer, Sean Ross (Aaron's brother) together with Aaron Ross and bassist, Geordie. Their first paid gig as a group was a Prince George tree-planters hoedown off the back of a flatbed truck powered by diesel generators, for the memorable enjoyment of 100 wild tree-planters. After that epic event where they played an 8 hour resonant bumping set, Erik suggested "The Boom Booms" would be a fitting name.
The Boom Booms grew together as friends and musicians and began hosting an annual celebratory signature music event in their own community, The Boom Booms Block Party. These events led to Aaron Ross and Levon Kendall founding The Music Tree to channel the proceeds back into the community. This annual local musical celebration has now evolved into the East Van Summer Jam, and this year the Brinkman Group is proud to be recognizing this extraordinary inspirational family of The Boom Booms, Levon, and The Music Tree and all it brings to our community, our global environment, and our tree-planting tradition of music, dancing and family.
Change grows from the sounds of the living trees that resonate from a shared past and lead to a better future.
Erik Brinkman
Communications & Special Projects Coordinator
Brinkman Group
PS: the Boom Booms have collectively planted over 1.4 million trees and even though they now pay the bills with music instead of trees, they continue to celebrate the tree planting community with epic shows in camps each year.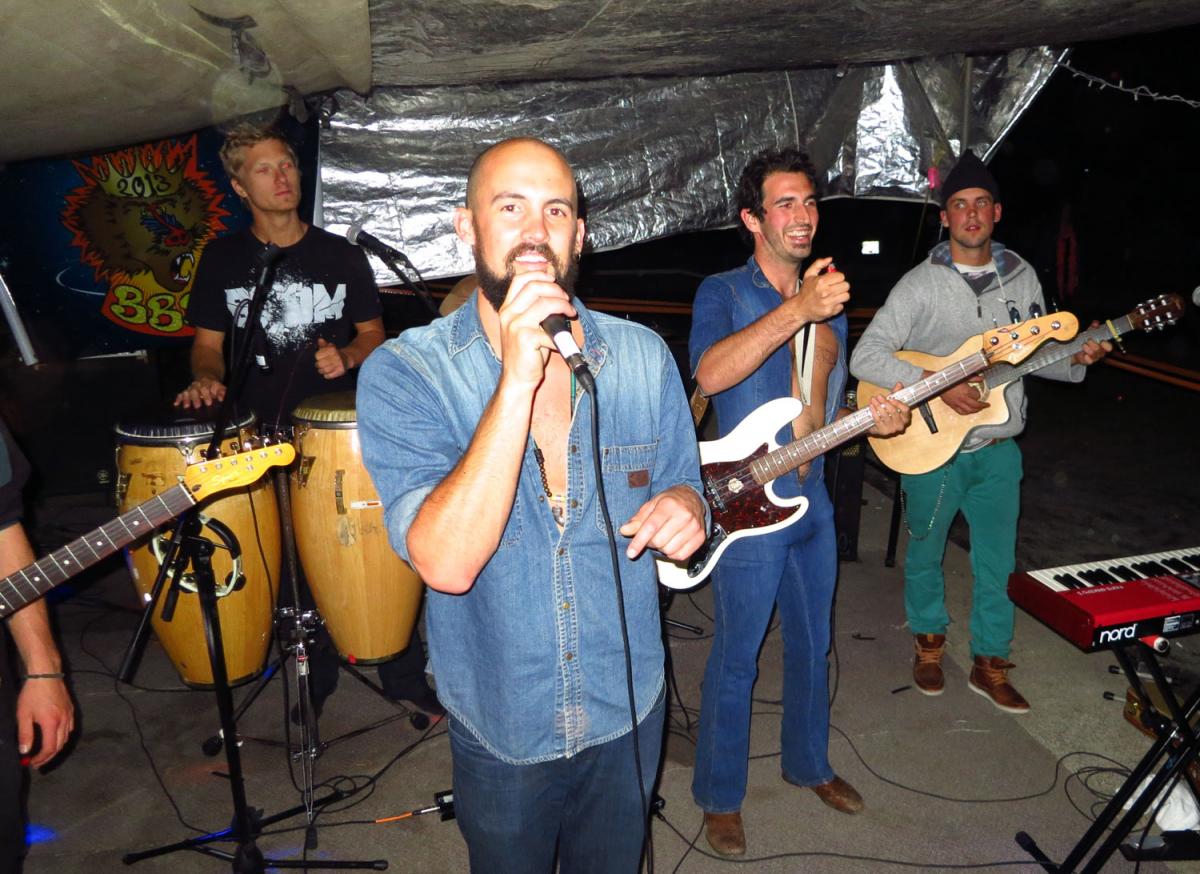 The Boom Booms performing at the Prince George Tree Planter's Hoedown 2013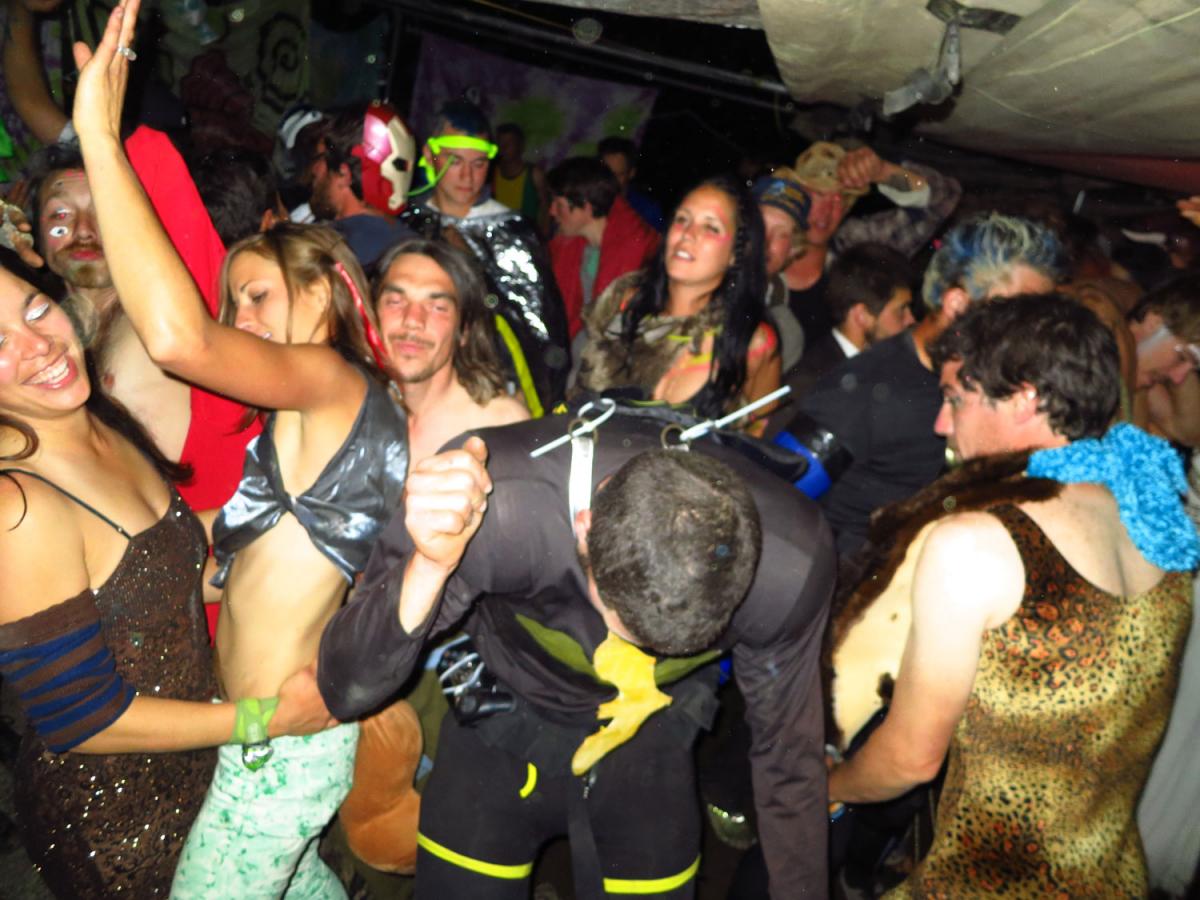 Planters dancing to The Boom Booms bumping rythmes 2013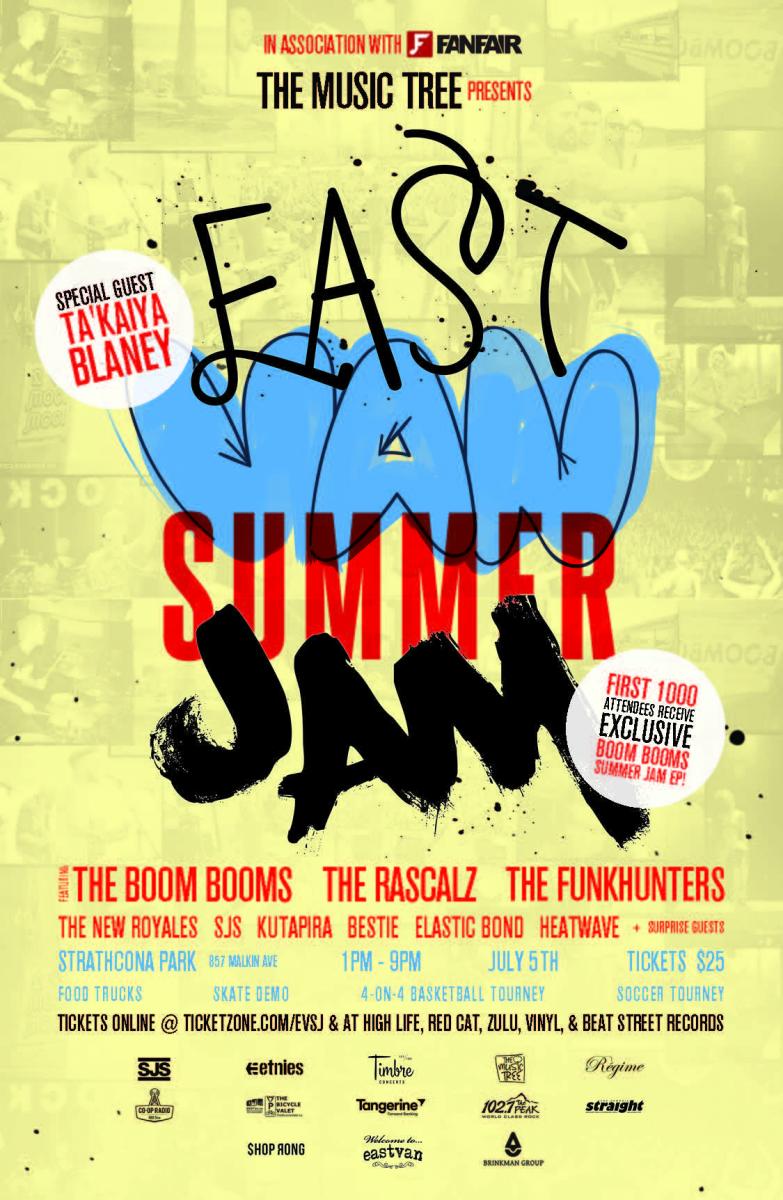 Poster for the 2014 East Van Summer Jam